Hello guys :),
Today I want to talk about something that is very important to me and than unfortunately not many do know how, which is how to have a healthy skin. There is a huge misconception that to have a healthy looking skin, you need to spend a lot of cash on skin care but the truth is you don't.
As I have mentioned in my New Year post (which you can view here),  I truly want to take care of myself and my health this year. I have been doing great so far, I am eating healthy, exercising  and doing my best to take care of myself. Apart from change in my weight, I have seen a huge difference in my skin, my pimples and redness has diminished and I have been loving applying make-up, cause I don't need to use a lot of foundation nor concealer.  I think apart from taking care of your health it's makes your skin look great and you will feel just as great.
Here are some great tips for you to get a healthy skin:
1 Decrease you sugar intake :
I would highly suggest you stop eating and sugary stuff, like Soda or candy. Contrary to popular belief, chocolate isn't bad for you, it all the added sugars it has that harm your skin. So you can have a piece of dark chocolate once in a while but never exaggerate. It all about moderation.

2 Eat Healthy Food
People think healthy food is just salads, or you don't eat much but that's far from the truth. I eat plenty of food but I always spice it up with different recipes. There are so many healthy recipes you can try and believe me most of them taste better than all the junk there is out there. The change I have seen in my skin is simply amazing.  I also read that nuts and fish are really great for a healthy skin, because their oils clean out the bad oils you have in your skin.
3 Drink lots of water 
A person should drink 2lts of water everyday, however if you don't like to drink water make sure you drink at least 6 to 8 glasses of water. Don't drink only when thirsty, you should drink water all the time even when not thirst because you might suffer from dehydration without even knowing. Apart from that water has a lot of benefits for your skin, I see a huge change in my skin and apart from that it gives me more energy too.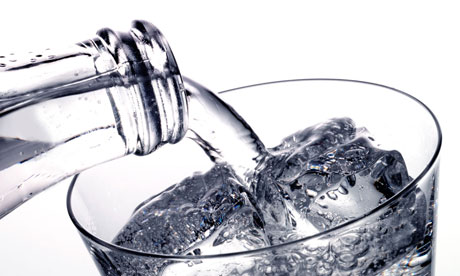 4 Exercise
Apparently sweating helps your skin, and the way you feel internally when you workout it will eventually show in your skin.  Make sure to wash you face after even if you just wipe it with a cloth. Choose something fun and stick to it, I love walking and running but I do love dancing once in a while too.
5 Experiment with Facial Cleansers
Find a cleanser that works for your particular skin type and stick with it. Also make sure you clean your face daily especially when you have make-up on.  Never sleep with your make-up on, if you are to tired to wash your face properly at lease use a facial wipe.
6 Stress less and workout more 
Your body has natural defenses against stress, and you need to flush it out of your body as if it were a toxin or it will become physically visible. For instance recently I was a bit stressed and it was very cold  and a cold sore appeared on my nose :(, so if your stress relex with some music or else let all the stress out by working out.
 7 Don't over wash 
Once a day is more than enough, if you wash it too often it won't help those natural good oils which we all have in our skin.
8 Avoid touching your face
I have a viscous habit to touch my face a lot , if i'm thinking, working or just bored and a lot of pimples occur. So avoid touching your face especially if your hands touches something else or they aren't clean, there are germs everywhere.
I hope these tips were helpful, and if you follow these simple step, I do guarantee you will have a healthier looking skin and u will feel great. If you still have problems I do suggest you visit a dermatologist, especially if you have serious acne problems but these steps will definitely help.
XOXO
Sarah-Jane