Hello dear readers,
Welcome to my page once again and I would like to wish you all a lovely New Year :).
Like every year 2016 had it's many ups and downs. Yet I am thankful for the new friends it brought me, new clients and great opportunities. I also conquered one of my fears of flying on my own, which I've done twice in a year. First to the lovely City of Amsterdam, and then recently to what I feels like my second home, in Riga, Latvia.
Riga is a beautiful city filled with culture, good food and lovely people. Latvians may not be as welcoming as Maltese can be. Yet once they get to know you, they will treat like their own.
Intentionally I was going to do a post about beauty brands in the Netherlands, but I didn't get to discover any particular new brands while there. Since I was more interested in the art and history it provided, than looking for beauty products. Yet in Latvia there is quite a vast range of stores, both foreign and local, which have created a name for themselves in Latvia and even in the Baltic region.
So here is a list of  beauty shops and brands to looks for in this beautiful country:
Drogas
Drogas is by far my favourite chain of beauty shops in Latvia. I was lucky enough to find one in every corner in Riga, since their shops are available throughout Latvia and Lithuania. They have anything you need from toiletries, hair products, skin care and of course Make-up.
One important think I forgot to mention, is that prices are ridiculously CHEAP compared to the Maltese market.  You can find from the cheapest make-up like Essence and Catrice, but also the most famous drugstore brands like L'Oreal, Max factor and Maybeline to Art Deco and Golden Rose.
It is really heaven for beauty lovers, and since it was during the holiday season many things were discounted even more. The only downer is that there are some products which are in German, Russian or Latvian. But you can always find a nice soul to translate everything for you. (Thank you my latvian good souls 😛 )
Dzintars
Dzintars is a Local beauty shop which specialise in perfumery, skin care and Biocosmetic. They are known for using natural bio-active substances which help and protect the skin. Not only for skin care but also in the their make-up. It was a pity I didn't get much time to try and test their products, but if I get to go again I will definitely check it out.
Stenders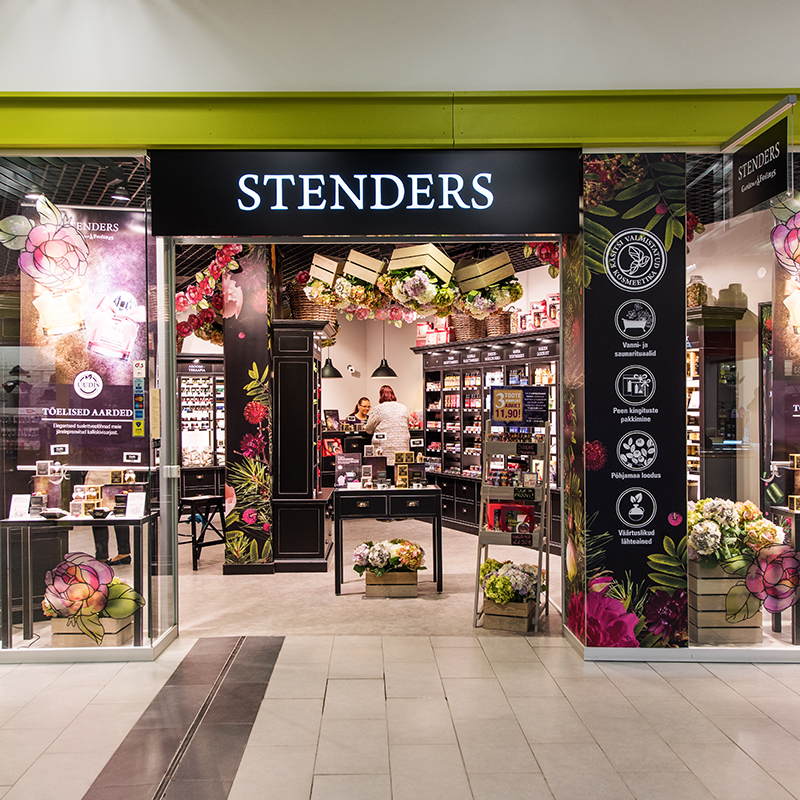 Stenders has become one of my favourite shop for showering, bathing and body care. It has captured me with the enchanting aroma as I walked into the shop and has left me craving for more. This is another local brand that has opened out it wings and has now 220 shops in 27 countries.
It is a like a mixture of Lush and the Body shop, minus the make-up. They also have a variety of different delicious smelly soaps, which they can cut from just for you.The prices are very reasonable considering the quality of these soaps and shower gels, so do check them out. They also do deliveries in most countries including Malta 😀
Rituals
Talking about the Netherlands (in the start of my post), Rituals is a dutch brand, very similar to Stenders since is focuses on baths and shower gels. However it is also targeted to create ambience with aromas for Spas, homes and even hotels. It is very new to the Latvian Market, but it is getting more known and loved for their special aromas using oils and herbs. Products include, skin and body care, make-up, and perfumes for body and interiors.
The products are slightly more expensive than Stenders, but still reasonable priced for the Maltese market. I would definitely check them out either in Riga Plaza , or in any of the other 28 countries.
Douglas
Douglas is probably not new to many of you, this German chain of shops is available around Europe housing a variety of beauty products including their own. From make-up to perfumery and much more. However since Sephora is not available in Latvia, brands like Urban Decay and Benefit are found in most Douglas stores.
Stockmann – M.A.C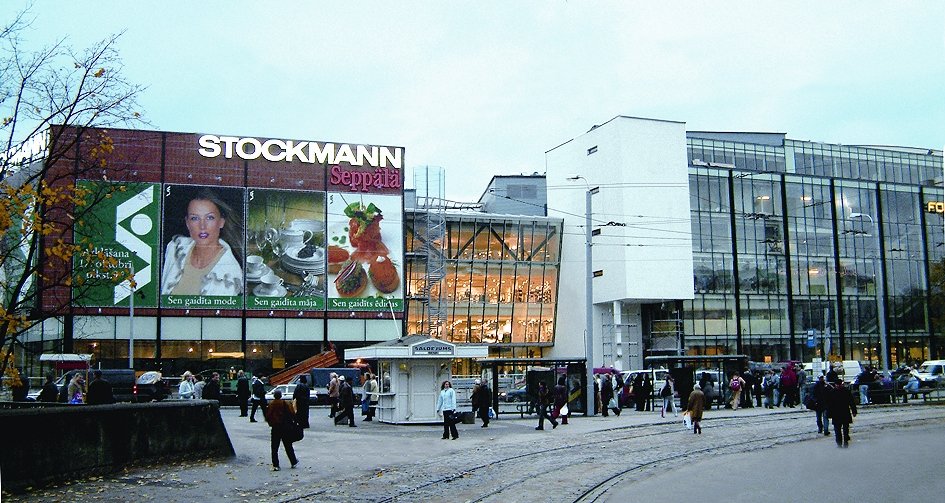 Stockmann is a large shopping Mall in Latvia where you will find all of the high end luxury brands, like M.A.C, Yves Saint Laurent, Estee Lauder, Clarins, Bobbi Brown, and much more. I honestly didn't get the chance to go trough the store, but it did me good.  Even if I love to stock up on some new M.A.C lipsticks, it's time to take a break from buying for a little while. However if you are looking for some high quality beauty products, Stockmann is the place to be.
Something which I have missed was having a Kiko Milano Store, but it was probably for the best :D. Yet I was not disappointing at all with what Latvia offers, instead it left me wanting for more. It may not be one of the top destinations in the world, but it is definitely worth visiting. It might actually steal your heart 😀 <3
Well I hope you found this post helpful, let me know if you would like me to write about my travels. I will do another post and show you all of the products I got from Latvia.
Show some love by following my blog and liking my posts and my page on Facebook.
Lots of love
Sarah-Jane
XOXO